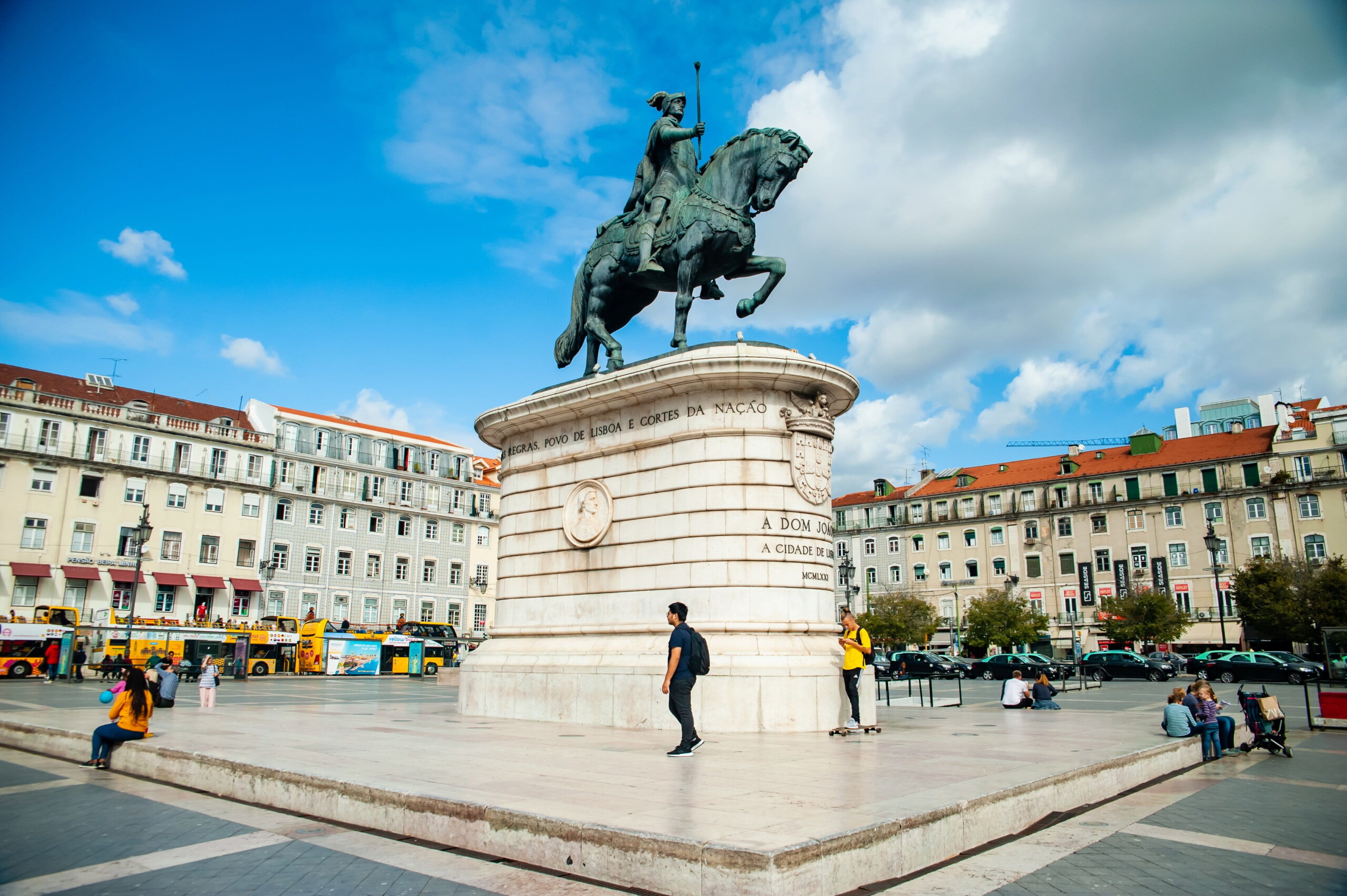 Portugal has been entitled to the health label "Clean & Safe" this year. The Portuguese Tourism Board, the Portuguese Health Authority, and NOVA Medical School have partnered in this.
The aim of this label was to guarantee the travelers feel safe while traveling to Portugal. It's been an important step for healthcare considering the ongoing COVID-19 pandemic. The "Clean & Safe" label includes hotels, tourism enterprises, and related companies in Portugal.
In addition to safety, Portugal offers many beauties that you can discover. You can find guides about what to do, eat, or where to visit in Portugal below.
See & Do in Portugal Tourist Attractions
Here you can find the best Portugal tourist places and activities to do there.
Lisbon Tourism
Lisbon's the capital city of Portugal and quite a vibrant city. It's rich in history, beautiful beaches, and nightlife entertainment as well.
Lisbon is also close to many beaches by a short bus or train ride. The Cascais-Estoril coastline and Costa da Caparica are only a few of them.
Basically, you can find everything you want in this city: beach and sun, city life, historic places. Thus, Lisbon's tourism will blow your mind with all its facilities.
Swing in Nazaré
Nazaré is a popular place among surfers. The beautiful place also offers a panoramic view with the Ladeira swing, in the Sítio district. Established very recently, Ladeira panoramic swing offers a view of the landscape as well as the ocean.
Visit Noah Surf House
Located only one hour away from Lisbon Airport, Noah Surf House is at Praia da Fisica, in Santa Cruz. Here, you can do surfing, yoga or skating during the day. The place is in the middle of nature and overlooks the sea. It has eight rooms and 13 bungalows offering a comfortable stay.
You can also enjoy the restaurant, bar, the terrace with a panoramic view, and the solar deck here. There is also a swimming pool, functional training room, surf school, and an organic garden. You can also use a shared kitchen that is fully equipped.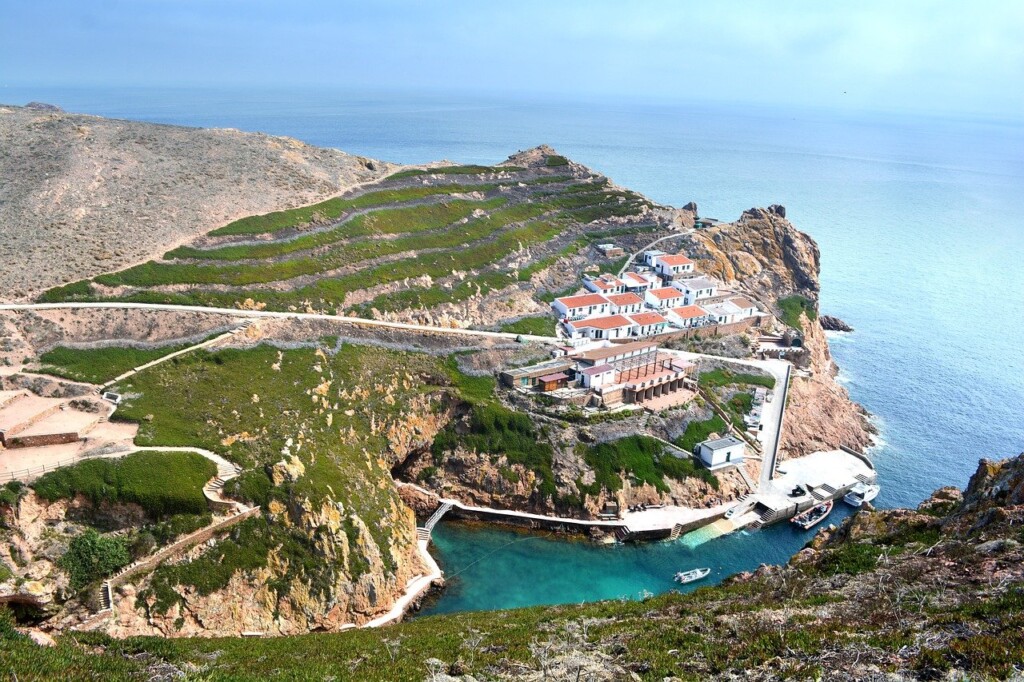 Dive in Berlenga
The region includes three groups of small islands. These are Berlenga Grande, and the reefs Estelas and Farilhões-Forcadas. You can visit Berlenga Grande by boat from Peniche. The place is located just opposite Peniche.
The islands are popular with their unique plants and animals.
It's one of the great places in Portugal for diving.
Visit Praia da Marinha
Located in the Atlantic coast region of Algarve, the beach is around a 30-minute drive away from Albufeira. It's also one of the most beautiful beaches in Portugal. It offers high cliffs on the landside as well as sandy beaches and clear blue water. It's also a great place to do snorkeling.
Loriga River Beach
The river beach in the mountain village of Loriga is situated in a glacial valley. Furthermore, it's the only river beach of this kind in Portugal. It's located inside the Serra da Estrela Natural Park. You'll find that the pure water of the river comes from a spring in the mountains. Here, you can also do hiking and some adventure sports.
Visit Historical Places
If you're traveling to Portugal, it's advisable to visit the cultural and historical works that witnessed the history. There's a long list of places to visit in Portugal. However, you can find the top popular places to see below:
St George's Castle in Alfama, Lisbon
16th-century Jeronimos Monastery in Lisbon
The Lisbon Oceanarium
Monserrate Palace in Sintra
14th-century Sintra National Palace
Cais da Ribeira in Porto
Roman Temple in Évora.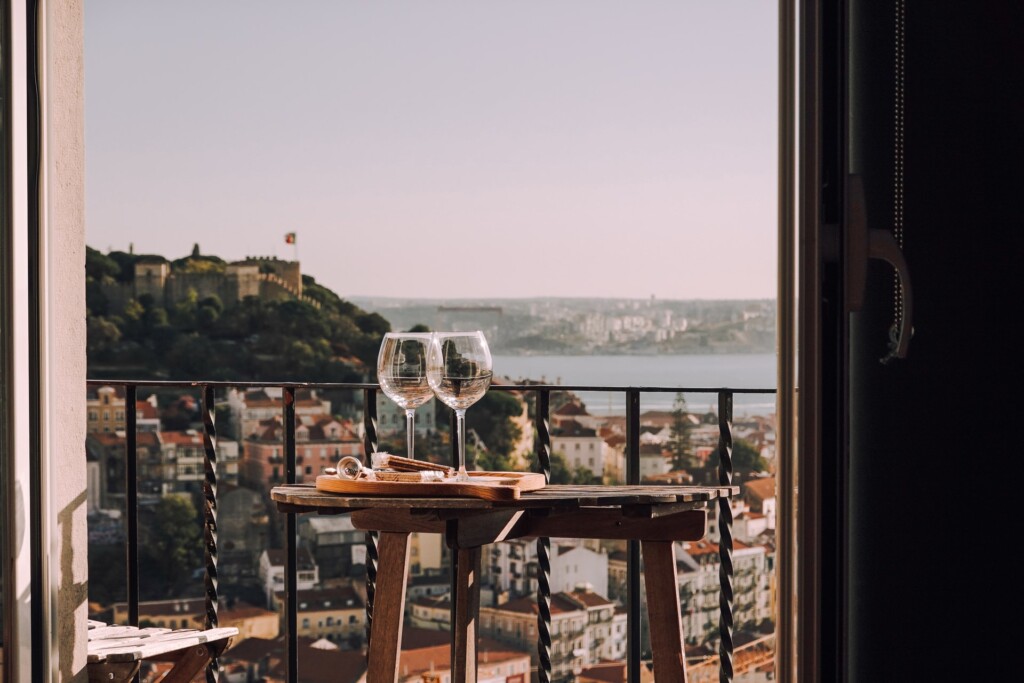 Eat & Drink
Portugal offers a rich cuisine with Mediterranean flavors and great wines all around the country. The capital city of Lisbon, for example, is most popular with fish meals.
Seafood is an important part of Portuguese cuisine. When you visit Portugal, you can try sardines, Bacalhau and Arroz de marisco. These are special seafood prepared with various other ingredients.
For meat and chicken, Bifana, Chicken Piri Piri, Chouriço, and Alheira are othe popular tastes.
If you want to try traditional foods in Portugal, take a look at the following list of restaurants:
Taberna Sal Grosso in Lisbon
Rei das Praias in the Algarve
Alma in Lisbon
Delhi Darbar in Lagos
O Marinheiro in Albufeira
LAB in Sintra
Restaurante Calheiros Olhos d'Agua
Cafe Portugal in Lisbon
A Casa Guedes in Porto
Mini Bar in Lisbon
Choupana in Alentejo
Wine drinking is another popular activity in Portugal. Five wine regions are available in the center of Portugal. These are Dão, Bairrada, Beira Interior, Tejo and Lisbon. There are places that you can taste the wines while looking over great views. Some of them also allow you to walk through their gardens and fields.
Find some of the best wine destinations below:
Quinta do Sanguinhal
Quinta do Gradil
Paço dos Cunhas
Quinta da Taboadella in Silvã de Cima
Casa da Ínsua
Quinta do Encontro.
Activities for Vacations in Portugal Tourist Attractions
We've listed some of the activities you can do when you arrive in Portugal. Find more about the popular region of the Algarve and surfing in Portugal below.
Discover Algarve Tourism
The Algarve is located in the south of Portugal. Algavre's tourism offers many destinations for tourists. Algarve provides around 3000 hours of sunlight per year. In addition, it offers great beaches and a Mediterranean climate as well. The Algarve also attracts people with its delicious cuisine and world-famous golf courses.
The regions of Faro, Sagres, and Lagos also take place in the Algarve. The history of Faro dates back to the 18th century. Furthermore, Lagos and Sagres date back to the Roman period.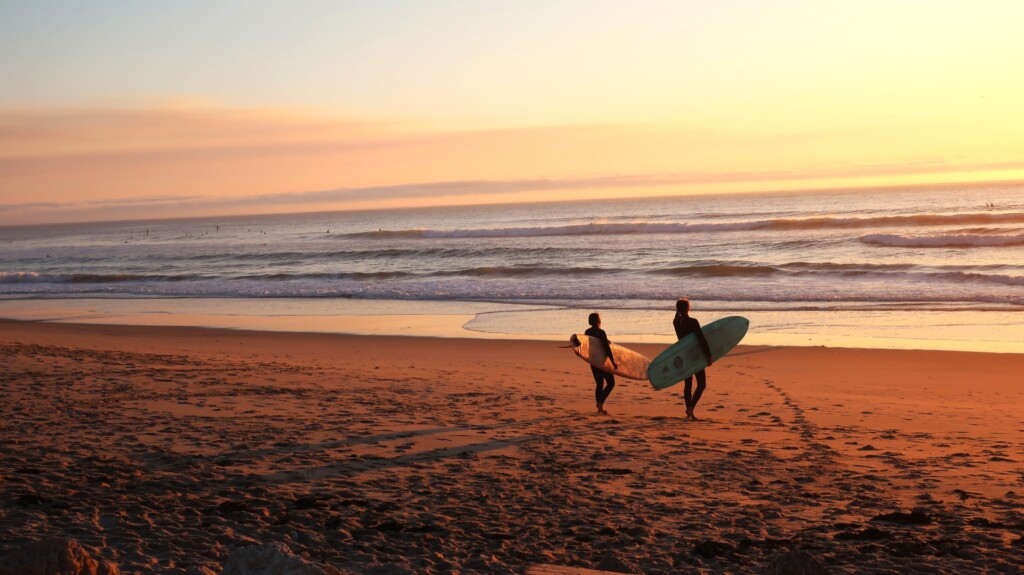 Surfing in Portugal
Portugal is a popular destination for surfers around the world. Each year, competitions take place in certain surfing destinations in Portugal. You'll find international competitors and audiences in those times.
The variety of waves, swells, beach breaks, and reef breaks make the country a desirable spot for surfing.
Some surfing spots in Portugal are more suitable for beginners while others are suitable for experts. Quick research before you come to Portugal is advisable. You can also get surfing lessons at these destinations as well. It suffices to say that summer is the best season for surfing if you're a beginner.
You can find the list of the best places to surf in Portugal below:
Costa Verde (Green Coast)
The Costa de Prata (Silver Coast)
Figueira da Foz
Ericeira
Lisbon Coast
Alentejo Coast
Algarve Coast
Azores and Madeira Islands
Nazaré
Peniche
Buarcos.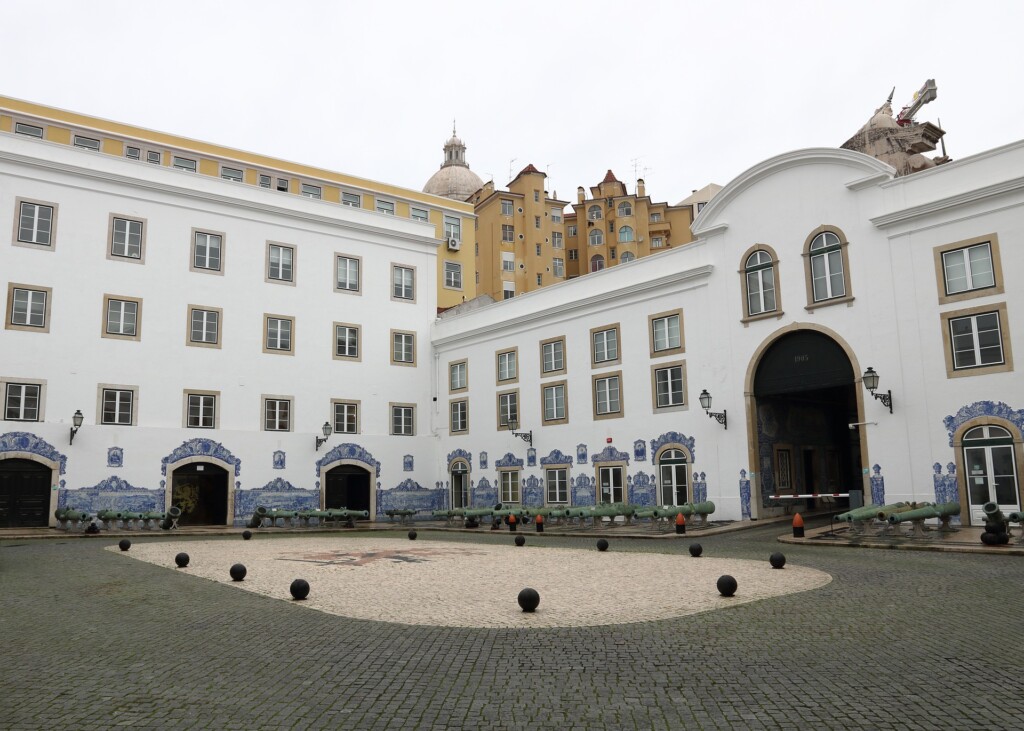 Museums To Visit in Portugal
Portugal has witnessed many periods during history. It has managed to protect many works of art and historical artifacts until now. The museums are an example of this. You can find some of the great museums to visit in Portugal below:
News Museum in Lisbon
Maritime Museum in Lisbon
National Coach Museum in Lisbon
Serralves Museum in Porto
The Museum of Lisbon
Museu Militar de Lisboa
Gulbenkian Museum in Lisbon
Museum of Art, Architecture, and Technology in Lisbon
The Biscainhos Museum in Braga
National Museum of Ancient Art in Lisbon
Image Museum in Braga
Lourinhã Museum in Lourinha
The House of Music in Porto.
In this article, we hope that we could give an idea about the tourism in Portugal and Portugal tourist attractions you can visit and enjoy delicately.